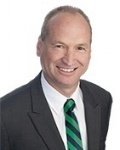 Mark Brooke GENERAL MANAGER - AUSTRALIA

Contact: 0419 301 814
mark.brooke@landmarkharcourts.com.au
Mark Brooke draws on more than 30 years industry experience.

From being raised on the family farm in northern Victoria to studying valuations in Melbourne, to a real estate sales position for several years in Victoria's Gippsland region, Mark has a solid grounding in rural and regional property markets and dynamics . Mark joined Landmark Harcourts (as Wesfarmers Dalgety) in 1996 and has subsequently held a variety of Management positions within the Company including State Real Estate Manager for Victoria/Riverina/Tasmania, and Divisional Real Estate Manager for South Eastern Australia. He was appointed to his current role in 2011.

In 2015 Mark was appointed a Director of Landmark Operations Ltd, and in 2016 was appointed by the Minister for Consumer Affairs as a member of the Estate Agents Council for the State of Victoria.

In addition to being a Licensed Estate Agent, Stock and Station Agent and Business Agent (in Victoria and New South Wales), Mark is also an accredited Auctioneer, and an active member of the REIV and ALPA, having held numerous state-level committee appointments for both organisations.

Mark's special interest is in the development and implementation of innovative marketing strategies to continue enhancing the Landmark Harcourts reputation and performance in rural and regional marketplaces across Australia.
---
Samara Lovekin
National Marketing and Communications Manager
Contact: 03 9209 2121
samara.lovekin@landmarkharcourts.com
Raised on the Sunshine Coast in Queensland, Samara has over eight years' experience working in marketing and communication roles across the property and university sectors. Her most recent role saw her oversee a national portfolio for one of the largest regional universities in Australia.
With a penchant for marketing and communication strategy creation, implementation and analysis; Samara holds a Bachelor of Business (Marketing), a Masters of Professional Accounting, and is currently completing a marketing research degree.
As National Marketing and Communications Manager, Samara is responsible for delivering national marketing and branding campaigns, both off and online, including the annual China Property Showcase, Connect with Australia; publications such as Propertymark and Benchmark; and involvement with the Harcourts Foundation.
---

Jason Michelmore
NORTH EAST DEVELOPMENT MANAGER

Contact: 0438 314 676
jason.michelmore@landmarkharcourts.com
Jason is responsible for the growth and development of the Landmark Harcourts franchise business across Queensland and northern New South Wales. He has held state, national and board member roles with three major real estate groups, and his experience in agency experience and real estate knowledge would be hard to match on many levels.

Jason is confident that Landmark Harcourts offer the total package for all real estate practicing in rural and regional Australia. Offering a range of location-tailored franchise business offerings and sales representative arrangements, we're not a 'one size fits all' franchise, and the growth of the business in such a short period of time is evidence of the success of this strategy.

Please don't hesitate to contact Jason if you wish to confidentially discuss how joining Landmark Harcourts may be the right fit for you in your targeted market place.
---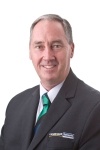 Simon McIntyre
SOUTH EAST REAL ESTATE MANAGER
Simon McIntyre holds the position of South East Region Real Estate Manager for Landmark Harcourts and is responsible for developing the business in the region which encompasses South Australia, Victoria and Southern New South Wales.
Simon is a third generation real estate agent having learned the trade under the guidance of his father in the small town of Minyip in the Wimmera in a role that commenced in 1977.
Simon has more than 35 years of experience in rural property sales and marketing, management and agency ownership, which includes 14 years in Melbourne as an independent agent prior to commencing with Dalgety in Victoria in 1992.
He was appointed State Real Estate Manager for South Australia in 1993 and remained in that position through to taking up his current position in 2011.
Simon is a licenced real estate auctioneer and is a former board member of the Real Estate Institute of South Australia. His very broad experience in real estate sales and marketing has allowed him to sell both residential real estate and rural properties including pastoral country from Broken Hill, to Northern South Australia and the Northern Territory, as well as sales over three states in Australia.
---

Glenn McTaggart
WESTERN REAL ESTATE MANAGER

Contact: 0429 611 124
glenn.mctaggart@landmark.com.au
---
---
Jessie Arnold
MARKETING ASSISTANT

Contact: 03 9209 2063
jessie.arnold@landmarkharcourts.com
With a background in marketing and communications and previous experience within the real estate industry, Jessie manages the digital and social media channels as well as publications and general marketing duties.
---

Tace O'Brien
Finance Manager
Contact: 07 3868 7227
tace.obrien@harcourts.net
Tace is a member of the Harcourts Finance Team and is responsible for the financial and management accounting support service for Landmark Harcourts and Harcourts Queensland. With a wide experience in accounts, Tace is committed to providing strong and valuable support.