Renovating a rental property can be a costly exercise but making improvements to the property can yield a healthy return. To ensure you're maximising your investment, it's important not to overcapitalise, to stick to your budget, and to use durable products and materials. If you are considering renovating your rental property, ask yourself these 3 questions first.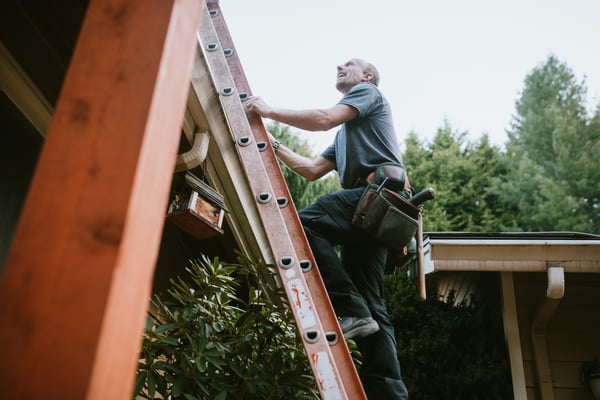 1. Will it increase my rental return?
Before you begin a renovation or a refresh on your rental property decide whether or not the cost of the renovation justifies the return on investment. In other words, can you realistically charge more rent once you've renovated the property? Will you be able to recoup the expense of the renovation in rental return?

It's important you be realistic in your expectations: there's no point spending $20,000 on a state-of-the-art kitchen for your rental property, when you can't charge more than $50 a week extra in rent, given the current market conditions and location of your rental property!

Remember, a rental property refresh needn't be expensive. Sometimes even the smallest improvements can have the biggest impact: a fresh coat of paint, replacing door and cupboard handles, new taps in the bathroom, or brightening up the lighting with new light shades or fittings.
2. How much should I spend?
The amount you spend on renovating an investment property will depend on factors like the current condition of the property, your budget, and how often you'd like to deal with maintenance going forward.

It's important not to over-capitalise: An entry level oven and hob are just as effective for a tenant as the top of the range version, provided they work properly. Equally though, it's not worth compromising on quality for certain things: cheap fixtures tend to wear out quicker and will need replacing sooner, so find the right balance between price and quality.

Practicality is just as important so consider how the materials you choose will be used. For example, light or white carpets in bedrooms and the lounge will show up stains far more than darker carpets.

Focus on the areas in your rental property that will get the most use – the kitchen and bathroom – as improving these high-use areas is likely to have the biggest impact on your return on investment. Also remember to track your spending in a detailed budget.

3. Is it really necessary?
Renovating a property is a significant investment decision and one that requires careful consideration and calculations before going ahead. As a general rule, avoid replacing something that can be fixed. It's a good idea to research the current market rents for your property type and area to help you decide whether a renovation is going to yield the returns you want.

See your local Landmark Harcourts agent to discuss whether this is a good option for your property!