We're pleased to announce that Australia's leading regional real estate brand, Landmark Harcourts, have formed a new partnership with the Estate Agents Co-operative (EAC). In a win for both buyers and sellers, this initiative will give our national network of real estate specialists access to high quality videos which allow potential purchasers to take a video tour of selected properties, regardless of where they're located.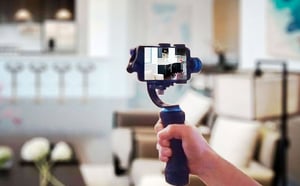 The EAC Video Marketing solution allows real estate professionals to produce video tours, combining the polish of professional videography with the authenticity of a local agent who really understands what potential buyers want to see from a property before they inspect it.
Sylvia Cortez, Operations Manager of the Estate Agents Cooperative, said she was excited to welcome the partnership with Landmark Harcourts. "EAC is a premium provider of professional services to the real estate industry and is committed to making the most cost-effective, cutting edge tools available to all agents to provide an enhanced consumer experience. This partnership brings a video technology developed in the United States to agents in rural Australia, where access to professional video services may be limited by distance, cost, or access."
Landmark Harcourts Marketing Manager, Jessie Arnold, agreed the partnership will add value to Landmark Harcourts' offering to both buyers and sellers. "Our brand is rooted in regional real estate and understandably it can be difficult or cost-prohibitive to secure professional videography in some parts of the country. This gives our network access to quality video marketing no matter where they are."
For further information, contact the Landamark Harcourts National Corporate office, or speak to your local Landmark Harcourts sales consultant directly.