With Fathers' Day coming up on September 1st we asked a few of our agents around Australia about their Father's Day memories and what they'd like to receive this year from their kids.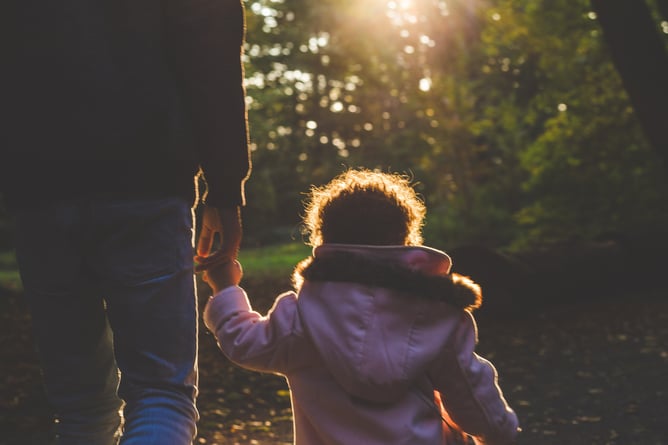 Dennis Davis (Landmark Harcourts Albany)
"The best gift I've ever received was probably my youngest son, who was an IVF baby implanted on Father's Day. After initially having to delay the procedure, we got a surprise phone call on Sunday morning saying it was ready to go if we could make it in that day!"
(He was actually due on Mother's Day, which would have been icing on the cake, but in the end he arrived in the world slightly ahead of schedule.)
"What am I hoping for this year? Well…he's been a bit down and out with the flu, so actually all I'd like is for him to be back on his feet and healthy."
Joe McKenzie (Landmark Harcourts Wangaratta)
With 7 kids, Joe has received his fair share of Father's Day gifts but says the ones that have stood the test of time are the hand-made gifts. "I actually still have the coaster one of my kids made me at school years ago – it's sitting on my desk at work."
As far this year's pressie wish list, it's a straightforward request. "Happy, healthy people," Joe said firmly. "Everyone in good health and spending a bit of time together, that's the main thing. If I had to pick something aside from that…well, socks and jocks never go astray!"
John Mottin (Landmark Harcourts Ayr)
"We don't make too much of a big deal about it in our house – but tools are always a winner."
Bruce Biggs (Landmark Harcourts Benalla)
With Bruce's kids teaching in other areas of Victoria he said the most important thing is catching up and spending time with them. Bruce says, "it's more about their presence than the presents for me."
Brian Liston (Landmark Harcourts Albury)
Brian has 4 daughters who all live out of home. "I'd like to put my feet up and be spoilt rotten! (just kidding). I'd just love to have them all home for a quiet weekend in," he said.
Billy Jones (Landmark Harcourts Albury)
Billy has younger kids who are 3 and 7 years old. He's hoping to be spoilt with breakfast in bed!
Jim Richie (Landmark Harcourts Glen Innes)
"Time with the kids and grandkids... and maybe a bottle of rum."