At Landmark Harcourts we are part of a global network that spans across 10 countries and 780 offices, strengthened by our local presence in Australia, 162 offices strong.
We see great value in fostering global partnerships and give our clients the opportunity to benefit from this by participating in our Connect with China Campaign. Our Connect with China marketing package, now in its 4th year, has showcased over $400 million worth of property. We have the connections to link sellers with genuine, verified investors.
Why China?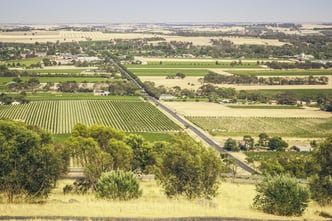 Everyday over 1.3 billion Chinese consumers are growing more aware of health and nutrition. Demand for international product increases as their palates evolve, and mindfulness of food quality and provenance grows.

Whilst food security remains a priority, it was distinctly evident at the 2017 China International Brand Agricultural Summit, which Landmark Harcourts attended last week in Beijing, that international food product imports into China were set to continue to rise to meet the aforementioned demand.

In 2005, China imported 15% of its food, which has now grown to 20.8%. It is forecasted that in 2020 China will become the world's largest country of import food consumption.

In 2017 the Vice Minister of the Ministry of Agriculture in China commented that by 2050 there will be 200 to 300 million famers, however international product demand will continue to increase. So why does Chinese consumer demand for international produce keep increasing far beyond the rate of population growth?

It's no secret that China has the fastest growing economy in the world, with 6.5% gross domestic product growth. However, after the entry into World Trade Organisation, the Chinese government reduced agriculture tariffs, making international produce cheaper while average income levels continue to rise.

In order to meet this demand, Chinese investors are looking to purchase agricultural properties abroad and import the product back into China, with Australia being an attractive option due to its high quality produce.